About the DAM Lab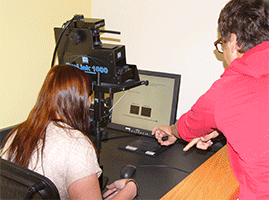 Currently, the primary questions addressed in the DAM Lab concern the interelationships amongst decision making, judgment, and memory, with a focus on developing theoretical and computational models of behavior. In addition to these core issues, the lab is also involved with the development and application of novel statistical methodologies.
Current research in the DAM Lab includes research on basic memory, cognitive ability, social decision processes, and self-regulated learning. The lab also focuses on group decision making and forecasting.
Lab Location

University of Maryland, Department of Psychology
Biology-Psychology Building, 1105
(301) 405-8276

The DAM Director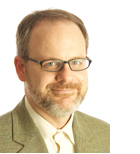 Michael R. Dougherty, PhD
Professor and Associate Chair of Psychology
Email: mdougher@umd.edu
Office: Biology-Psychology Building, 1145D
Phone: (301) 405-8423
Education and Awards: Dr. Dougherty received his PhD in 1999 from the University of Oklahoma and his BS from Kansas State University in 1993. Dr. Dougherty has received numerous research awards, including the Hillel Einhorn Early Investigator Award from the Society for Judgment and Decision Making, and the early investigator CAREER award from the National Science Foundation.
Research Interests: Dr. Dougherty's research involves the investigation of memory, attention, and decision processes, broadly construed, as well as the development of semi-parametric statistical algorithms. His work involves an integrative approach that utilizes, computational modeling, behavioral experiments, and eye-tracking methodologies. More recent work utilizing neuroimaging techniques is being conducted with neuroscience experts in the Psychology Department and the Neuroscience and Cognitive Science Graduate Program (NACS). Dr. Dougherty also collaborates with researchers at the University of Maryland Center for Advanced Study of Language on projects related to language and working memory. In his free time, Dr. Dougherty is passionate about developing the most delicious home-made ice cream recipe and carving intricate jack-o-lanterns.

Our People
The DAM Lab currently has 1 graduate student, 3 post docs, and 1 faculty assistant. Undergraduate research assistant bios coming soon!
Rose Nguyen (PhD expected 2020, Psychology). Rose is the newest member of the DAM lab, and quite likely has the most unique background of current DAM lab members. Rose started out doing something meaningful as a social worker and then as a research assistant in a clinical neuroscience lab before losing her way and joining the DAM lab. Rose is also the lab optimist, which is something the rest of us are trying fix. Rose's research is in judgment, decision making, and memory. [UPDATE: Rose was selected as a recipient of the prestigious NSF-GRFP award.]
Alison Robey (PhD 2017, Psychology; Post Doc 2017-2019, Research Faculty 2019 - Present). Alison's main focus is on identifying and testing educational applications based on cognitive theory. Alison previously worked with Dr. Dougherty on projects entailailing trying to figure out why retrospective confidence judgments are better predictors of future recall. Recently, Alison has been researching self-regulated learning which involves what students decide to study and how. Alison enjoys teaching, currently instructing two courses: Graduate Statistics and a freshman course in understanding research claims in the media. One of Alison's proudest acheivements is that in the 6th grade, she earned all 8 Pokemon Training Card League bagdes from the local Zany Brainy.
David Johnson (PhD 2017, Psychology; Post Doctoral researcher 2018-present). His research uses cognitive modeling to understand the processes underlying decision making. His research employs computational models and secondary data analyses to study the psychological processes that underlie decisions. He has used this approach to understand decisions where law enforcement have shot unarmed civilians. You can find David's personal website here.
David Illingworth (PhD 2019, Psychology; Post Doctoral researcher 2019-present). David is our most recent addition to the DAM lab. He earned his PhD from Georgia Tech in 2019. David is interested in hypothesis testing and information foraging in the context of cognitive decision theory. David likes sunshine, In-N-Out, and southern California. David also enjoys being an obnoxious away fan when the Dodgers visit Nationals Park.
Serra Erbas (BA 2015, Psychology; Faculty Research Assistant 2019-present). Serra earned her BA in Psychology from St. Mary's College of Maryland. She initially joined the DAM lab as a volunteer research assistant before becoming a faculty assistant and the DAM lab coordinator. For many months, Serra avoided flourescent lights by hiding away in a back room of the DAM lab where she worked in complete darkness. After frightening a dozen innocent lab members (who were all reasonably unaware of her presence), we are very relieved to report that she finally decided to get a lamp. Serra also enjoys cookie dough and loose leaf tea. Serra is an aspiring doctoral student and is applying to Clinical Psych programs this fall.
---